The Pride Month is almost coming to an end, but you know what isn't, LOVE! Pride Month lets people from the LGBTQ+ community celebrate who they are. For straight people, it is an opportunity to expand their horizons and learn more about the diverse gender spectrum. If you are wondering how you, as a straight individual, can be contributive towards raising awareness and making a safe space for everyone, this article is just for you! *You Need To Calm Down by Taylor Swift playing in the background*
What does LGBTQ+ stand for?
LGBTQ+ is an acronym used to describe sexual orientation or gender identity. It stands for Lesbian, Gay, Bisexual, Transgender, Queer, and the"+" encompasses all other identities to ensure inclusivity.
Who is an ally?
An individual who does not identify with the community but supports the LGBTQ+ to promote equality in sexual orientation. An inclusive community is essential because it lets everyone be.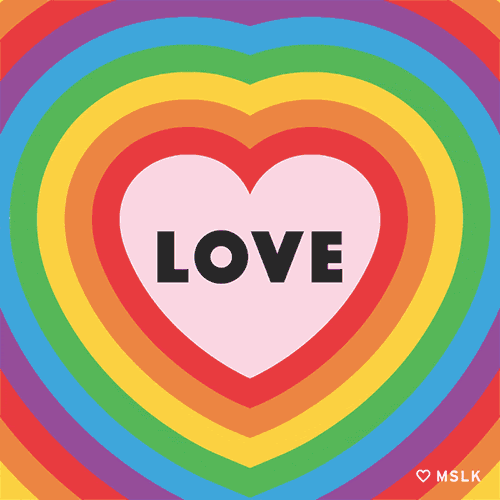 Here are 5 ways to be an LGBTQ+ ally
1. Understand the spectrum
Respectful allies are well-informed allies. As an ally, it is important to know the terms concerning the LGBTQ+ spectrum. Here is a brief list of key terminology:
Asexual: A person with no sexual attraction for other persons
Androgynous: A person with both feminine and masculine physical characteristics or gender identification
Bisexual: A person who is attracted to more than one gender, gender identity, or sex, albeit not simultaneously or to the same extent
Cisgender: A person whose gender identity aligns with the cultural expectations based on their birth sex
Closeted: A LGBTQ person that has not disclosed their sexual orientation to other persons around them
Coming Out: A process where LGBTQ persons embrace their gender identity/sexual orientation & disclose it to other persons
Lesbian: A woman who is attracted to another woman
Gay: A man who is attracted to another man
Gender dysphoria (GD): The clinical distress of a person whose gender identity or sexual orientation does not align with the cultural expectations of their birth sex
Pansexual: A person who may feel attracted to persons of any gender to the same extent
Outing: The act of involuntarily revealing an LGBTQ person's identity without their voluntary will and full, enthusiastic consent
Queer: A term used interchangeably with "LGBTQ", queer refers to individuals who identify as either Lesbian, Gay, Bisexual, Transgender, intersex or asexual, aka the LGBTQIA+ community
Transgender: A person whose gender expression/identity differs from traditional cultural expectations for their birth sex. It doesn't suggest anything about the person's sexual orientation (can identify as straight, lesbian, gay, bisexual, etc.)
2. Listen
Try to be a good listener. When you are talking to someone who comes out to you, listen as if the other person knows something that you do not. Be an empathetic listener, do not make it about you. Make the other person feel heard. Allyship comes with certain responsibilities towards the community. Listening, or rather, Empathetic Listening is one of them. Here are a few things that you should NEVER say to someone who came out to you:
"I KNEW IT!"
"You can be my gay best friend!"
"Why didn't you tell me before?"
"I hope you do not have a crush on me."
"Are you sure this isn't a phase?"
Here are a few things you can say instead:
"Thank you for respecting and trusting me enough to tell me."
"I love you"
"I support you"
3. Educate yourself
Be dedicated to learning as much as you can. Go beyond what you already know. Be humble, if you make mistakes, be willing to expand your horizons. Look up online for resources, read literature about LGBTQ+, watch movies that portray LGBTQ+ relationships justly. In case you aren't a book or a movie person, there are plenty of TED talks addressing gender. This is an amazing website and you can find a lot of useful resources here. If you need something to start with, here are out recommendations:
Books
Call Me By Your Name by André Aciman
Orlando by Virginia Woolf
The Color Purple by Alice Walker
Everyday by David Levithan
Will Grayson, Will Grayson by John Green
Movies
Portrait of a Lady on Fire
Love, Simon
Moonlight
The Danish Girl
Call Me By Your Name
Aligarh
Shubh Mangal Zyada Savdhaan
Ek Ladki Ko Dekha To Aisa Laga
4. Respect their privacy
If someone comes out to you, it is not your place to share their story. Let them come out in their own time, according to their choice. It is wrong to assume that just because they came out to you, they would want to do that with the world. Respect their privacy and try not to violate it.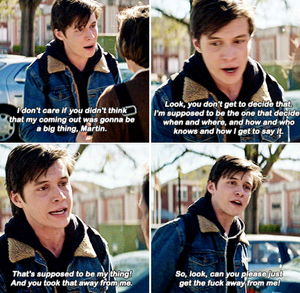 5. Speak out against prejudice
If you notice prejudice at school, college, work or anywhere else, speak up. A good ally is the one who speaks up. When you speak up against prejudice, you speak for the marginalised. Speaking up is empowering, to everyone. The deeply embedded homophobic and transphobic attitudes around the world expose the community to harsh treatment and at times, violations of their human rights.
Challenge your biases, be comfortable with your capacity as an ally. The fight for LGBTQ+ equality is not over yet. We, as a society, have come a long way, from decriminalising homosexuality, to creating a safe space online. Yet, we must always stand together and fight homophobia and transphobia. Recognise the discrimination and oppression still faced by the community and speak up.